⚽🏆PREDICT AND WIN
Play the Tafabot #FIFAWorldCup PREDICT AND WIN up to $50,000🎉.
Smarter Trading
for
Tafabot helps users execute smarter trades, using different bots options suitable for bullish, bearish or Sideways market conditions.
Easy
.

Smart

.

Innovative

.

Our platform comes packed with options to make you a profitable trader in every market condition.
Make use of the SMART-INVEST bot to manage your portfolio and buy tokens in a way that your average entry price is always the current price of the token and sell when the price rises overtime.
Use MARTINGALE-DCA BOT to never worry about your trade entry price and achieve a better average entry price for your positions. Every move will be a profitable move for you.
Execute a risk free trade with our SPOT-FUTURE Arbitrage that creates a trade hedge for you between futures and spot market so that you earn profit either way the market goes.
Tafabot Features
Trade like a pro by leveraging powerful bots and smart trading features to seize every opportunity for profit.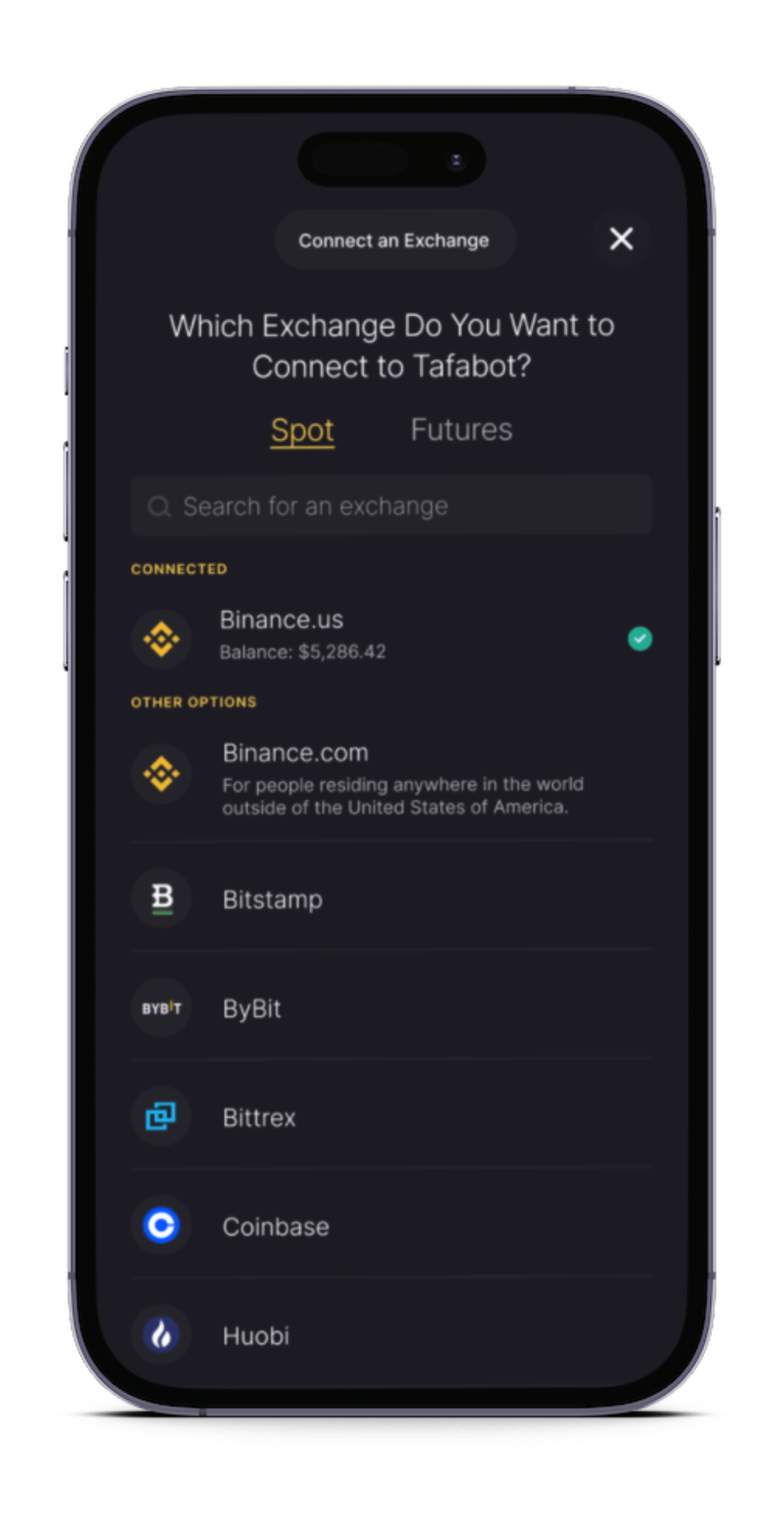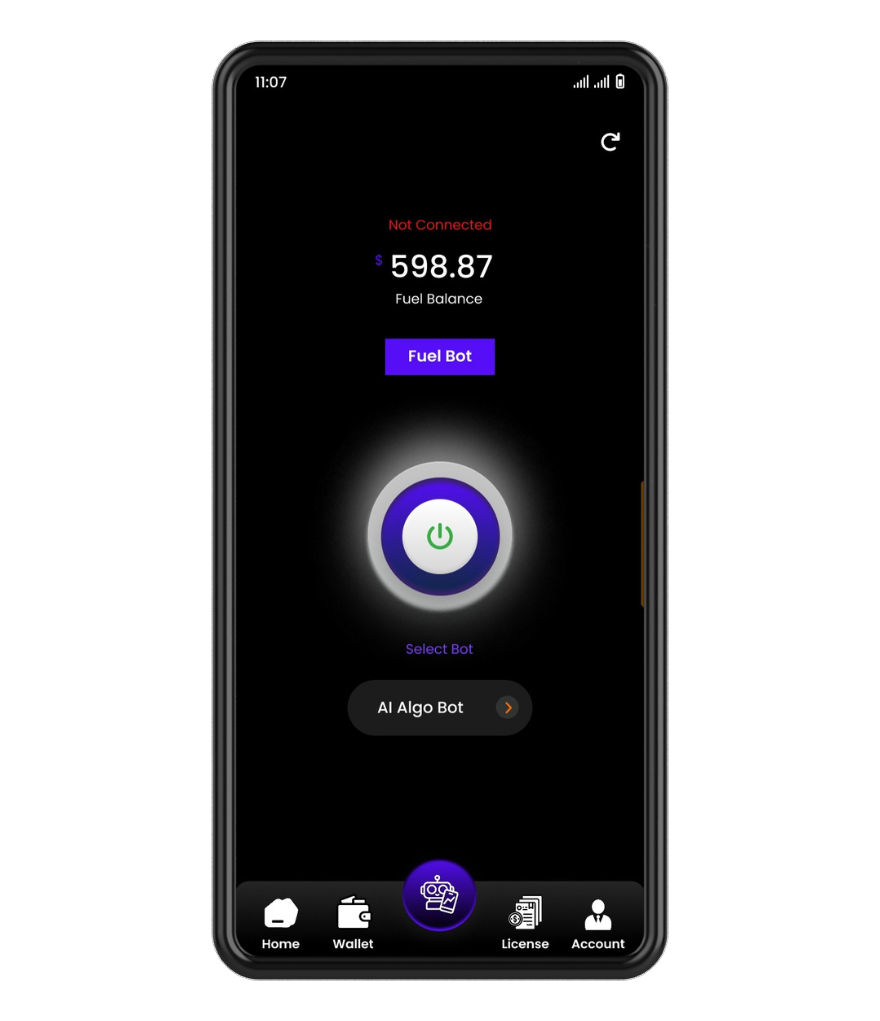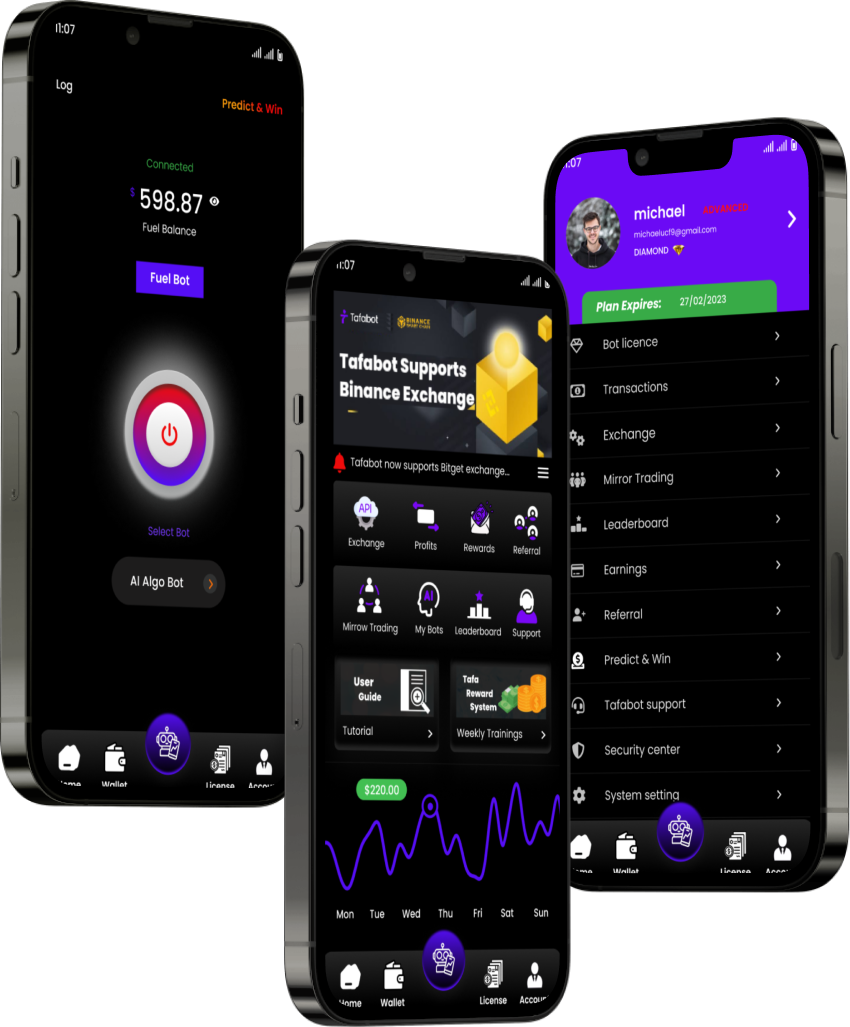 Pricing
Our Pricing Plan.
1 Minute Bot Speed

5 Maximum Active Trades
3 Exchange Connections
All Bots Available
Portfolio Management
20 Seconds Bot Speed
25 Maximum Active Trades
10 Exchange Connections
All Bots Available
Portfolio Management
5 Seconds Bot Speed
Unlimited Active Trades
Unlimited Exchanges
All Bots Available
Portfolio Management
Maximize your crypto trading profits with TafaBot
Download app, track strategy statistics, launch bots,close orders and manage your positions anywhere.