Multiple Account Management
Traders can easily manage multiple crypto exchange accounts automatically through bots and perform orders simultaneously.

Multi-Pair and Single-par Trading
Run your bot on mulitple or single pairs with just a click, and create hedge trades between pairs .
Unlimited Martingale DCA
The DCA trading bot (or "Dollar Cost Averaging") allows you to invest in a cryptocurrency at multiple price levels to get a better average entry price.

Take Profit and Stop Loss Trailing feature
Flexible way of creating orders for smart trading: adding and editing Take Profit, Stop Loss and Trailing stops to any order.
Customizable Trading Strategies
Adapt automatically on market change. Decide what needs to happen when markets dip and set up an action. So you can rest easy while your bot works for you.

Ready-made Strategies
Select from a range of predefined strategies based on successful backtest results.

Mirror Trading
Copy professional traders with proven results and set every trades they take, using your own predifined capital setting.
Connect Signal Groups
Utilize trading signals from your premium signal platforms,automate your trades with their signals, and pay your signal provider all in one place.
Provide Signals
Create your own Signal group and allow users subcribe to your signal in a free, paid , or profit sharing mode.
Leaderboard
See how each trader, or signal provider is performing in real time. No fake profit reviews, only real data from subscribers trade result.
Sell Your Strategy
Allow others copy your strategy and charge them a percentage of their profit automaticaly.
Direct Referral Bonus
Earn 20% commission on each bot license purchased by anyone you refer.
Upgrade Bonus
Earn extra bonus when your referral upgrades to a higher bot license.
Repeat Sales
Earn 50% of all Tafa fuel commission from your referrals up to 15th levels.
Leadership Bonus and Profit Sharing
Become a big part of Tafabot Growth System and share over 3% of the company profit for life.
Notifications
Receive trade notifications on your mobile app, on Telegram, and via email
Security
Tafabot uses high-end encryption to secure the connection between the platform and your exchange.
Arbitrage
Spot-Futures funding arbitrage takes advantage of the funding fee payment on Futures market and creates an hedge on spot to receive fees.
Spot Trading
Spot trading is hard in a bearish market but Tafabot makes it easy with our unique algorithm for both bullish and bearish market.
Futures Trading
Tafabot allows traders to use up to 120X leverage on USDT Futures contract, while also managing trading risk.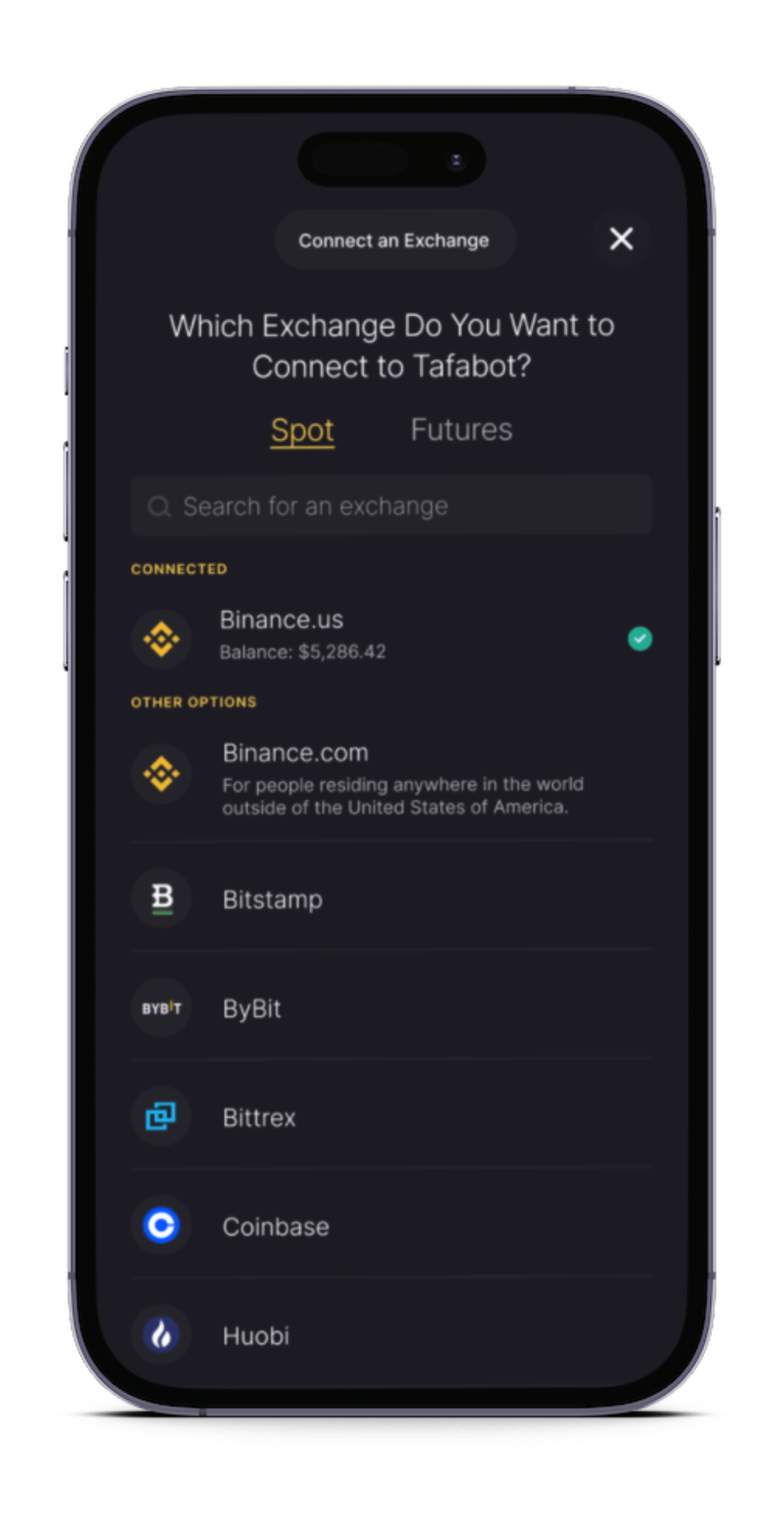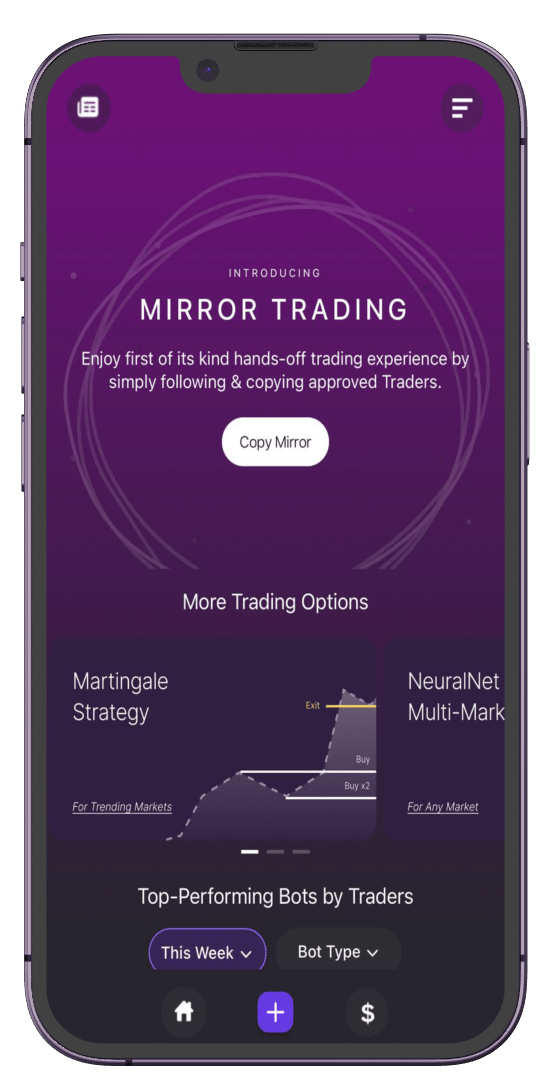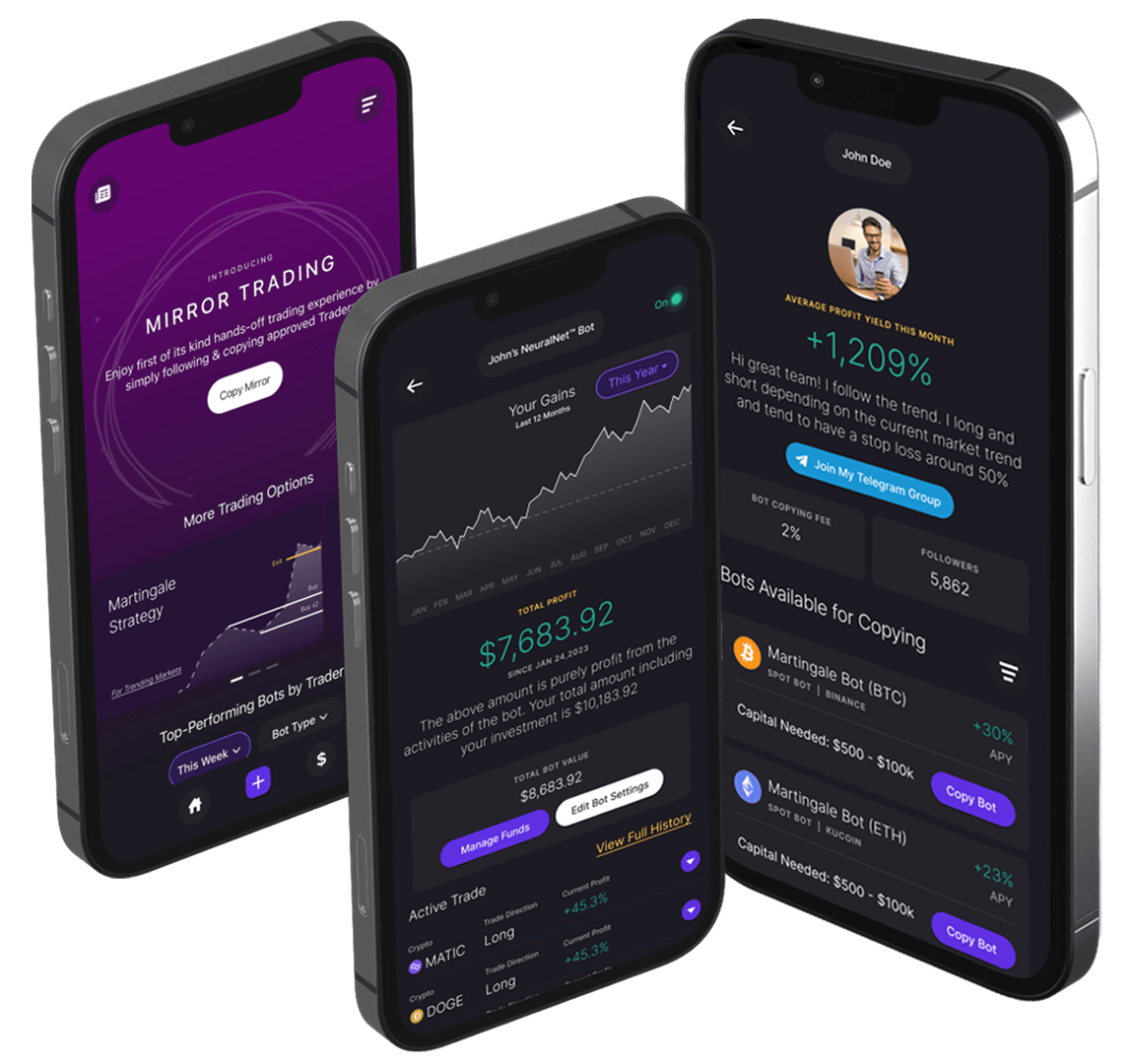 Tafabot plans
Access to the platform features depends on the plan. Choose one that suits you most: starter, advanced or professional.